BAM Ritchies: Clevedon Pier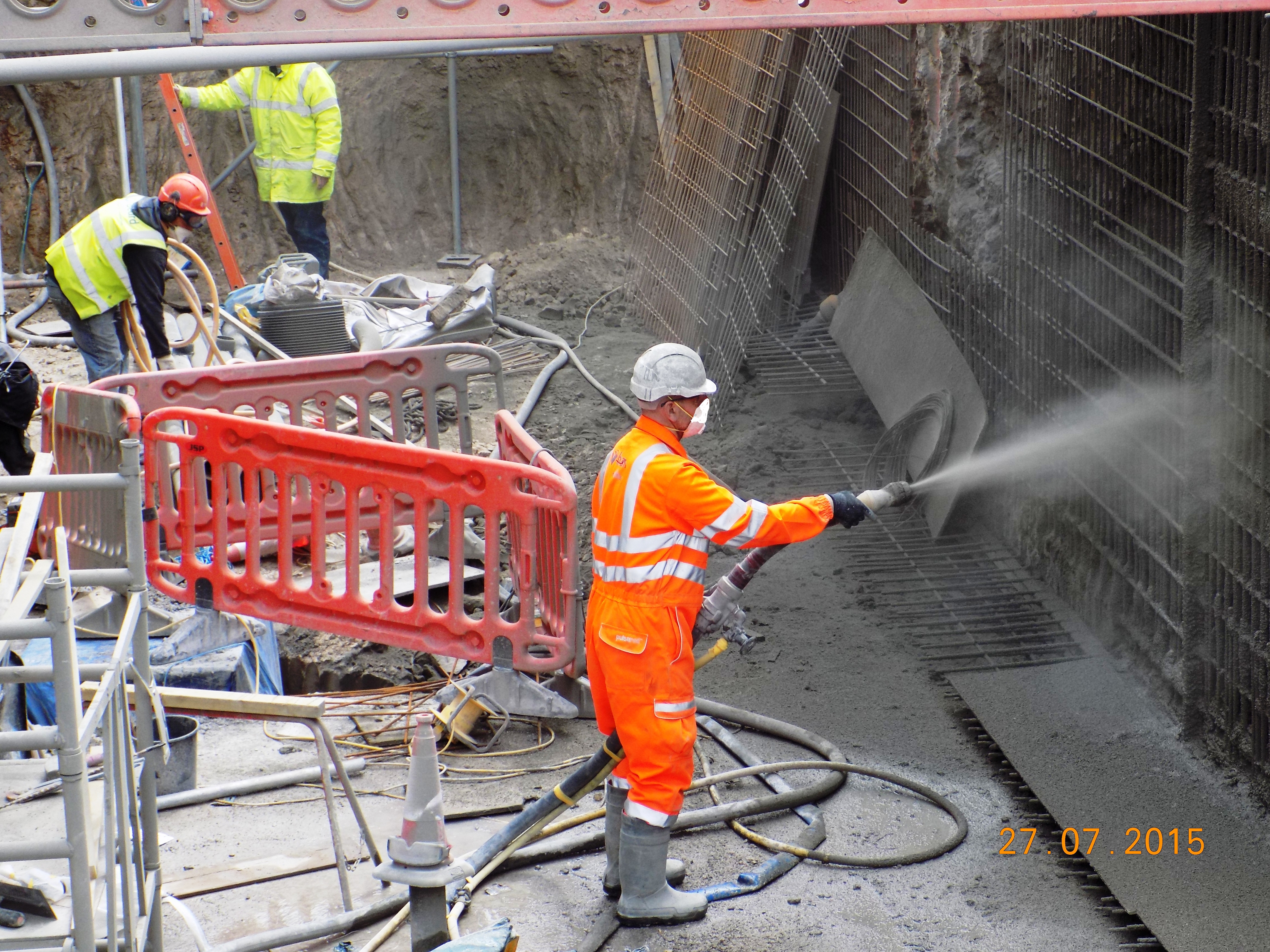 BAM Ritchies sprayed concrete team were called upon to assist Beard Construction to construct reinforced concrete walls to form a basement within a rock excavation, at the heritage-listed
Clevedon Pier. Due to the thin section of the proposed walls it was recognised that a conventional shutter and pour method would be problematical and that sprayed concrete would provide advantages by eliminating any formwork requirement.
Fosroc DS sprayed concrete material was applied to the B785 reinforcing mesh and trowelled to give a provide a flat face for subsequent waterproof render application.
A total of 37 m3 of sprayed concrete was applied and the works were undertaken over a 4-week period on site.